From July 25 to 28, 2023, a delegation of the 2022 Nobel Peace Prize laureates from Ukraine, Belarus, and Russia will hold meetings with senior US government officials, delivering a message of unwavering support for Ukraine. The visit, initiated and supported by eQualitie will take place in Washington DC in partnership with the National Endowment for Democracy and the Carnegie Endowment for International Peace.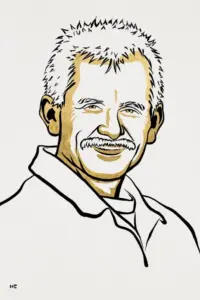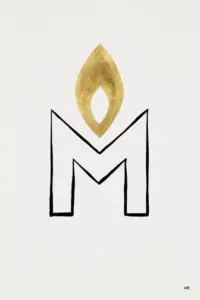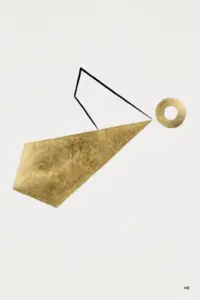 Niklas Elmehed © Nobel Prize Outreach
During their four-day visit, the delegation, consisting of Oleksandra Matviichuk from The Centre for Civil Liberties of Ukraine, Aleksandr Cherkasov from the Memorial Human Rights Center of Russia, and Kanstantsin Staradubets of Vyasna Human Rights Center also representing the imprisoned laureate Ales Bialiatski of Belarus, will engage with representatives from the State Department, the Commission on Security and Cooperation in Europe, the US Committee on Foreign Relations and the White House, as well as with various legal experts and influential think tanks.
The 2022 Nobel Peace Prize laureates, have issued statements advocating for greater US involvement in support of a Ukrainian victory and recommendations for rebuilding the international system of peace and security. Oleksandra Matviichuk of the Center for Civil Liberties highlights Russia's longstanding utilization of warfare as a means to achieve its geopolitical objectives, employing war crimes as a strategy for securing victory. This pattern is evident in numerous states, including Chechnya, Georgia, Moldova, Mali, and Syria. Remarkably, Russia has managed to evade accountability for its actions throughout these conflicts. According to Matviichuk, breaking the circle of impunity is essential to hold Vladimir Putin, Russian top leadership, and military leaders accountable.
We must switch from the narrative of "let's help Ukraine not to fail" to "let's help Ukraine win" and we should do it quickly. There is a huge difference between those, in terms of sanctions and weapons – Oleksandra Matviichuk
Aleksandr Cherkasov of Memorial urges that investigating and penalizing past atrocities is vital for achieving justice for present-day war criminals. Neglecting this crucial step undermines our efforts, impeding the attainment of substantial and meaningful outcomes.
Crimes witnessed during the ongoing full-scale war in Ukraine can be traced back to a culmination of events over the past three decades, characterized by a relentless cycle of wars, crimes, and a lack of accountability – Aleksandr Cherkasov
Kanstantsin Staradubets highlights that victory for Ukraine will not only bring freedom to Belarus but also symbolize the triumph of civil society in a country currently under Russian occupation.
It is impossible to preserve global peace and the independence of Belarus without stopping Russian aggressive imperialism. This requires the victory of Ukraine – Kanstantsin Staradubets 
We invite those of you in DCJoin us on Wednesday, July 26, as the Carnegie Endowment for International Peace hosts a public event: "A Conversation with the 2022 Nobel Peace Prize Winners from Ukraine, Belarus, and Russia." Don't miss this opportunity to attend. Register now using the provided link.
Note: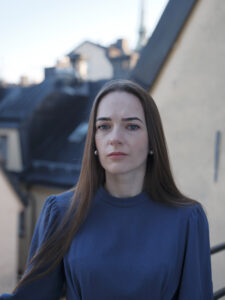 Oleksandra Matviichuk, is the head of the Center for Civil Liberties, a Ukrainian human rights organisation established in 2007 with its mission to promote democracy in Ukraine. Since 2014, the organisation has been actively documenting Russia's atrocities against Ukrainian civilians, shining a light on the crimes committed during that period. (photo: Right Livelihood Award)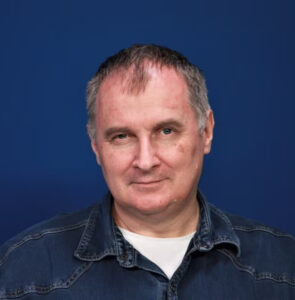 Aleksandr Cherkasov serves as the chair of Memorial, a Russian human rights centre established in 1987. Memorial's primary objectives are to gather information about victims of the Soviet regime and to document human rights abuses in present-day Russia. Unfortunately, in 2021, the organisation faced a ban within Russia, further highlighting the challenging environment for human rights defenders in the country.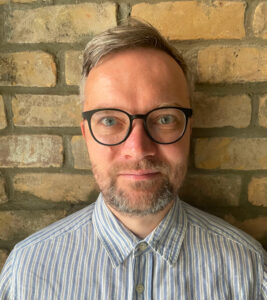 Kanstantsin Staradubets, a Belarusian human rights activist, serves as the representative for Ales Bialiatski, who is currently imprisoned under the Lukashenko regime. Bialiatski has been a steadfast figure in the Belarusian pro-democracy and human rights movement since the late 1980s. In 1997, he founded the Viasna Human Rights Center, solidifying his dedication to advocating for human rights in Belarus.
For media inquiries, please, write media@equalitie.org
The upcoming visit of the Nobel Peace Prize laureates to the United States in July 2023 is being organised by eQualitie, a Canadian human rights and technology organisation that actively supports Ukraine in maintaining digital connectivity in times of war.
Read More