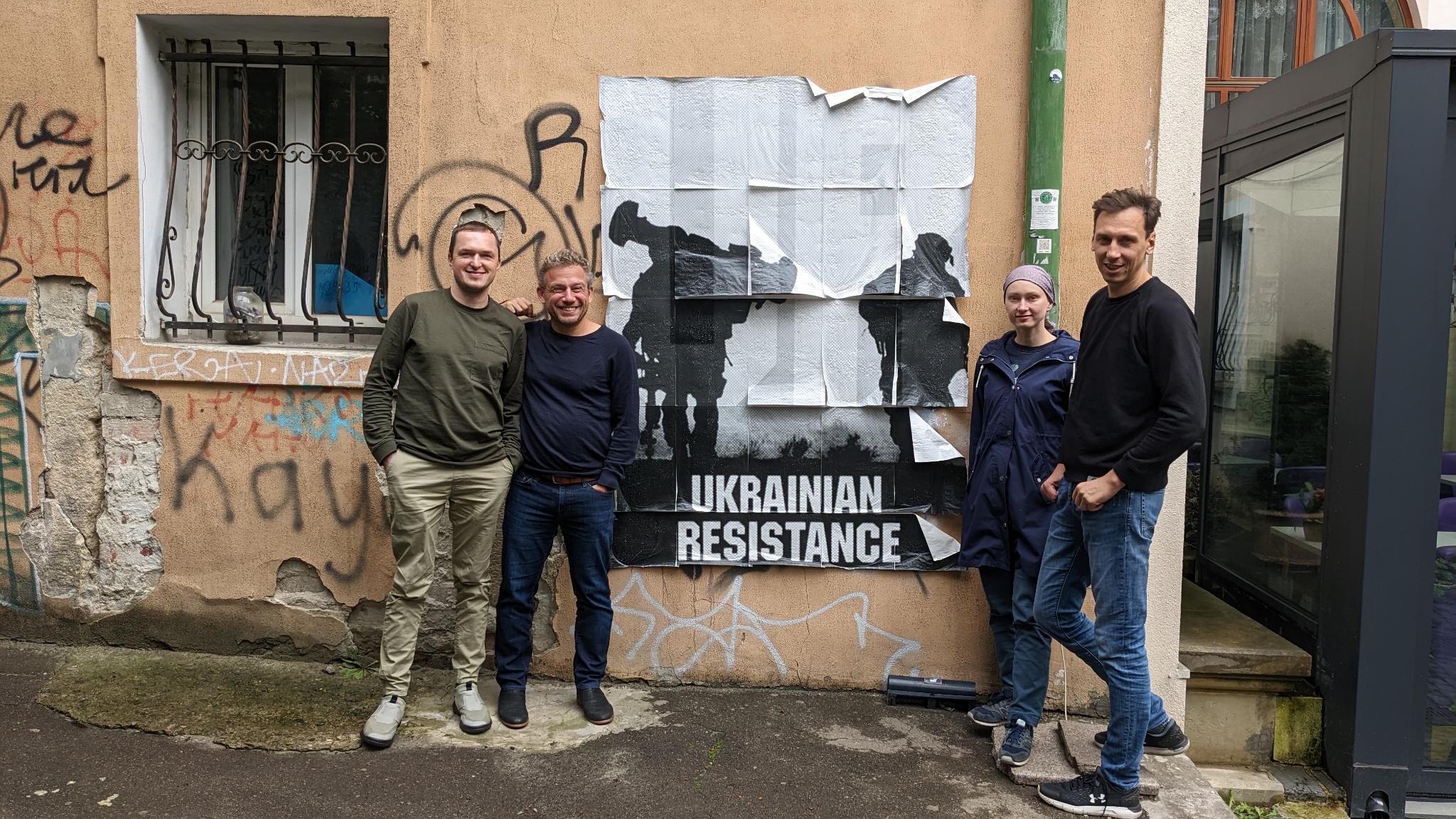 Since the beginning of the second invasion in February 2022, eQualitie has launched a series of rapid efforts focusing on digital security capacity building and urgent response to various communication and safety needs of Ukrainian citizens, media agencies, human rights organizations, and CSOs. A lot of the focus of our existing programming on web security and censorship circumvention was extended to the realities and needs of Ukrainian websites and people finding themselves in temporarily occupied territories (and part of the Russian Internet). Herein a brief summary of the work done in 2022 to help defend Ukrainians during this illegal invasion.

The Digital Security Helpline Nadiyno.org was conceived in late spring and launched in partnership with Internews Ukraine in November. It is the first national digital security helpline in Ukraine (and possibly the world) tasked with responding to any and all questions from the public relating to cyber security. The rational behind the helpline was to offer immediate and easy to understand solutions for the many problems and questions people have in relation to their device and communications safety. By and large most of them cannot afford the time and mental space to reading long manuals and attending webinars in order to understand the whole security landscape. They just need answers and in a war-time setting these answers often have a direct impact on their personal well-being and safety. We assembled and trained a dedicated team of helpline support staff and digital experts, stood up systems to document and respond to incoming requests and compiled a growing database of security FAQs on the Nadiyno website.
We have also conducted eight digital security webinars reaching 1027 participants, including 202 civil servants from the Cabinet of Ministers of Ukraine (the central body of the Ukrainian Government). Civil servants participated in two tailored webinars by eQualitie on the basics of digital security and the identification of phishing attacks, one of the major cyber threats against individuals in Ukraine.

In the first weeks of the conflict, eQualitie launched a decentralized communications network in Ukraine https://dcomm.net.ua to support local area emergency communications in the case of Internet shutdowns caused by military activity. A federated network of 10 servers was set up in 9 Ukrainian cities: Kyiv, Kharkiv, Odesa, Rivne, Lviv, Kherson, Mykolaiv, Poltava, and Khmelnytskyi enabling secure chat for Ukrainian users using the Matrix/Element platform and micro-blogging on the Mastodon social network. eQualitie published several easy-to-follow guides on using these new services in Ukrainian and introduced content moderation and network administration capacity to ensure smooth operations in a very difficult climate.

As of December 2022, more than 1100 users are running their own instances of Mastodon on this platform to communicate with each other and millions of other users from hundreds of federated instances worldwide. The Kyiv instance https://social.kyiv.dcomm.net.ua/ is already the second biggest Mastodon platform in Ukraine. Hundreds of rooms and thousands of users are communicating on the Matrix network everyday.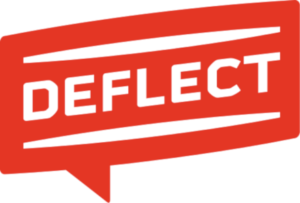 eQualitie protects over a hundred Ukrainian media and CSO websites from DDoS attacks on the Deflect network. Since the beginning of the conflict, an additional 60 Ukrainian websites have been onboarded, bringing a daily audience of over half a million people Ukraine. Deflect protects the websites of key Ukrainian human rights organizations, including the 2022 Nobel prize laureate – the Center for Civil Liberties.

The eQualitie team mitigates DDoS attacks against Ukrainian websites on a daily basis. Ukrainian newsrooms which provide quality reports on the Russia-initiated war against Ukraine become frequent targets of DDoS. One of the regional newsrooms from Zhytomyr, onboarded to Deflect in Aug 2022, has witnessed over twenty significant attacks since then. In just three days between October 27-30, attackers generated 33,3 million malicious hits against the website, albeit to no effect.
The Censorship.no project from eQualitie helps users in temporarily occupied territories to circumvent Internet censorship – part and parcel of Russia's occupation is that local networks have been re-routed to join the Runet – where website blocking and traffic surveillance is rife. Using the CENO browser, which works using BitTorrent protocols, users can circumvent local network filtering and share contents of retrieved web pages with each other. More than 20 thousand Ukrainian users installed CENO on their Android devices via Google Play market.
In December, eQualitie, in partnership with the Ministry of Digital Transformation of Ukraine, DEP, and the Association of "Right Owners and Providers of Content", supplied 29 Ukrainian ISPs with 172 SBL 135-12HR batteries to power the providers' fibre optic network during power outages. This batch with a total capacity of 20,640 Amps or 247 kWh as a cargo weighing 6,600 kg was delivered to Ukraine and distributed among local ISPs based on the need assessment, conducted by the Ministry and eQualitie. More information in our previous post.

These actions are but a small drop in the ocean of foreign support offered and still needed to sustain the Ukrainian people through the arduous and violent conflict inflicted upon them. A lot more work remains to be done in 2023 and we aim to continue the pace and breadth our interventions. This project is realized with support from Global Affairs Canada and the Canadian tax payers.
You can download a presentation of our Ukrainian focused projects here or check out the video presentation given at the International Cyber-security Forum (FIC) 2022 in Montreal.