In December 2016 the Deflect network recorded a slight increase in the number of total hits as compared to the previous month, with a comparable number of unique visitors and banning events. Overall, our edges served 635.4 million pages to 9.6 million unique visitors and banned 36,681 bots.

The following pie charts offer some more details on Deflect's cache response and our visitors' operating systems.
December attacks
In December the Deflect network mitigated automatically all DDoS attempts targeting deflected websites, including a couple of stronger incidents on the 14th and the 24th.
Let's have a closer look at December's DoS incidents starting from this graph, which shows that "WordPress" is losing favour among DDoSers and botherders as a user agent name, while "Firefox", "Chrome" and "Safari" are becoming more frequent.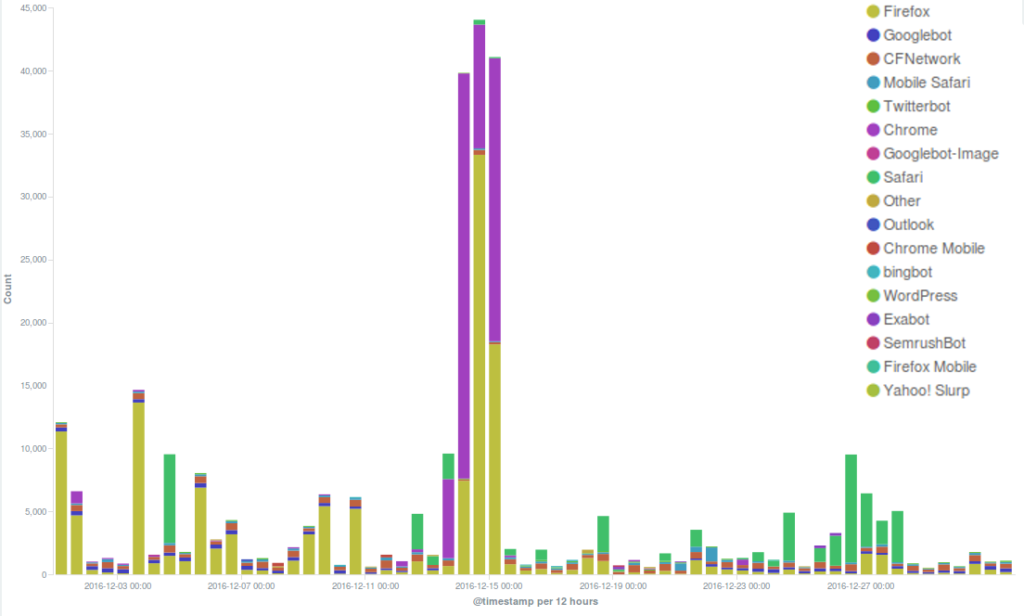 Nevertheless, we can see a spike in "WordPress" user agents in the graph on banned unique IPs, probably suggesting that the DDoS attempt on the 24th December was using a WordPress Pingback reflective attack.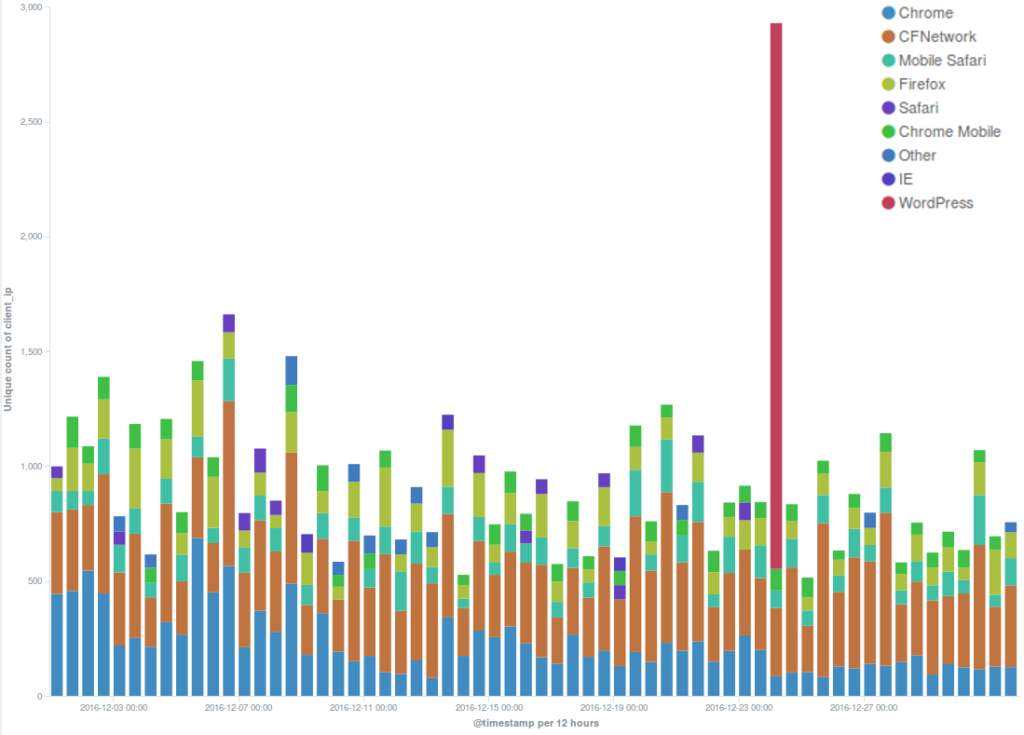 A closer look at the incidents recorded on the 14th and 24th December explains why the first is more visible in the graph on banning events, while the second emerges especially in the graph on banned unique IPs:
Read More