Passbolt is an open source password manager built for collaboration. It allows teams to securely share and store credentials – like the wifi password of their office, their organisation's Twitter handle or the administrator password of their router.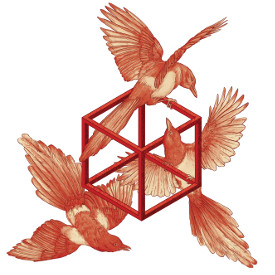 It's 2017 and the most popular passwords are still "123456" and "azerty". Most people still reuse passwords in multiple systems, even at work. Poor password management is one of the biggest information security threats every organization faces.
Most web-based password managers are proprietary and based in the USA. While these passwords managers providers cannot see your passwords, most still have access to metadata like which websites you log into and what type of credit card you use. Most of the time you cannot host their solution behind a firewall of your own at a reasonable cost.
The team behind Passbolt believes that people should not have to choose between freedom, security and ease of use. Passbolt is different from the other password managers because it is designed for collaboration, web-based and open source. It respects privacy and users are in full control of your data.
Because passbolt encryption is based on the OpenPGP standard, the solution also integrates well with existing tools such as email clients and command line tools. The Restful API will allow building an ecosystem of desktop and mobile clients, as well as integration with other authentication and user management systems.
Short-term plans includes the release of the Groups functionality designed in collaboration with community, as well as the development of new features as selected by the early adopters. You can learn more about the roadmap on the website.