Amnesty Decoders is an initiative by Amnesty International born out of a desire to inspire a new generation of digital activists to contribute in real time to human rights research. With this project, Amnesty started building a community of tens of thousands of volunteers who are helping the organisation turn mountains of messy data into structured evidence of human rights violations.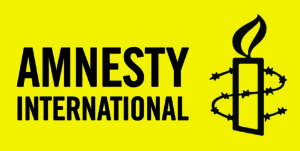 Human rights researchers have to process on a regular basis large volumes of open source intelligence such as videos, satellite images, text documents, scanned PDF, social media reports, images, etc. Organisations working in the field are simply not equipped to process this information, and produce the sound and actionable research that sustains activism.
This tool marks a fundamental shift in human rights research – and gives anyone with internet access the chance to help expose some of the world's gravest injustices.
Since the launch of the Amnesty Decoders platform, over 45,000 digital volunteers from 150 countries contributed to 3 projects, supporting human rights research by processing over 1.3 million tasks, "decoding" documents and satellite images. The volunteers sifted thousands of hours' worth of data, dedicating the equivalent of a full time person working 8 years (12,900 hours), helping Amnesty understand how it can improve efficiency of Urgent Action campaigns, identify villages at risk of attacks in remote areas of Darfur and pinpointing villages that were recently destroyed.
Check out the latest Decoders project here.