The Deflect projects protects human rights and independent media websites from distributed denial of service (DDoS) attacks. It is a free service for qualifying organisations and the source code is publicly available on the project wiki. In our third year of operations we protected websites from over 60 countries and present herein some interesting facts and figures from 2014.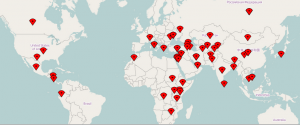 2014 AVERAGES

MONTHLY VISITORS (UNIQUE): 3.14 MILLION
PAGES SERVED (DAILY): 1.44 MILLION
DAILY TRAFFIC (MB): 193374.54
2014 ATTACKS
DDOS ATTACKS MITIGATED: 100%
HIGHEST TRAFFIC LEVEL*: ~50GBPS
LARGEST BOTNET: ~15000 MEMBERS
* These measurements do not include UDP layer attacks, which are known to generate the biggest traffic levels
The Deflect network is attacked all the time by various botnets. These attacks can often be measured by a spike in bandwidth, connections to our servers and number of banned IPs. The following diagram represents network bandwidth in 2014.

And now the same diagram but zoomed out so as to capture traffic levels generated by large DDoS attacks against Deflect protected websites.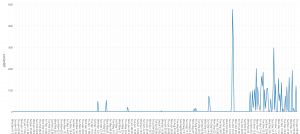 We have developed various botnet identification and banning toolkits. They are publicly available from the project wiki. The following diagram displays malicious bot IPs we identified and banned in 2014. Note that this diagram would not line up with the generated traffic levels since banned IPs cannot request data from the network.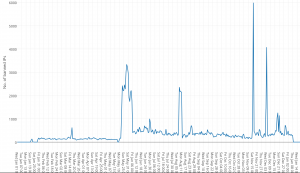 TOP 5 COUNTRIES VISITING DEFLECT PROTECTED WEBSITES
1.

Ukraine 116,736,778 pages
2.

United States 79,519,912 pages
3.
Russian Federation 32,841,316 pages
4.

Germany 19,842,609 pages
5.

Italy 15,610,504 pages
2014 IN DETAIL
https://deflect.ca/stats/2014.html