Today we are pleased to announce that Deflect is opening its virtual doors to businesses small and large, bringing the same robust web protection infrastructure that the most targeted civil movements around the world have come to rely on.
For eight eventful years, Deflect has specialized in defending high-profile human rights and independent news groups, delivering their websites to over a million daily readers and confounding the aims of state-sponsored hacking teams trying to silence them. Now we think it's time to share our experience and time-tested tooling with enterprises and organizations looking to invest in rock solid DDoS mitigation and at the same time support an ethical company working towards sustainable revenue.
We believe that a principled approach to providing Internet security services is essential to restoring equality in the digital commons. To this end, we won't accept any website that spreads misinformation, propagates hate-speech, incites violence or initiates cyberattacks against others. For the full list of stipulations, see here.
We also believe your data belongs to you, so we don't sell it or share it with anyone except you. We are proud to call ourselves a reputable and responsible Internet services provider.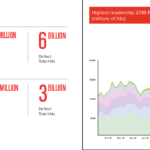 Technically speaking, Deflect offers a tailored web security service including web caching and hosting, attack mitigation and investigation, in-house data analytics, encryption in-transit and at-rest, as well as our experienced and multilingual support desk.
We've created a fair and transparent pricing model based on the size of your website's unique monthly visitors, so there's no free trial which automatically renews at a premium, no subscription plan that changes  according to network circumstances, no penalty for actually defending your site against a cyberattack and no hidden charges for technical support.
We are a small, dedicated team, widely distributed around the globe and punching well above our weight. We've proven ourselves many times against some of the biggest, baddest botnets and this year alone delivered websites to over eighty million unique IPs (bots not included!) which represents ~2% of people connected to the net.
This is our first move into the commercial sector, driven by a desire to achieve self-sustainability for our non-profit activities, so when you sign up with Deflect, you multiply the effect of your dollar by enabling us to defend more vulnerable groups in this era of widespread assaults on honest reportage, rights advocacy and civil liberties across the world.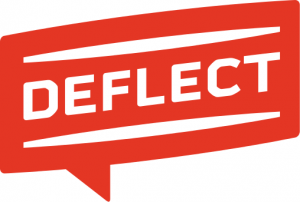 Read More