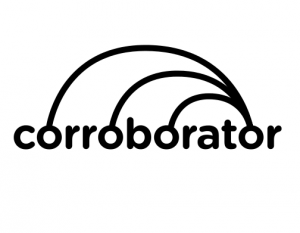 Corroborator is intended to help journalists, researchers and civil society activists cope with modern large scale data. It is designed to help analysts create verifiable chronologies of events (Incidents) based on information submitted from a multitude of sources (Bulletins). The analyst assigns confidence/reliability scores for submitted Bulletins whether a news report from the Internet or a video from a reporter. Corroborator will cluster these scores and present an overall confidence marker helping the analyst determine the validity of an Incident.
Modern communications technology has brought data recording capabilities to billions of people. Using smartphones, digital cameras and thanks to the ever-growing Internet penetration, political and social events are widely documented by witnesses and re-posted by others. From the point of view of the individual who experiences an event, be it an act of violence, corruption, oppression, or denial of their fundamental rights it is important to be able to both express, as well as, to document and accurately depict what has occurred. The ability to collect these first-hand witness accounts, video or image data and supporting material is a key element of building a legitimate narrative and chronology of events in a disputed circumstances.
Conflicting sides often contest the authenticity and purpose of reported violations, affecting the ability to report on incidents without bias, adding to public confusion and uncertainty for external decision makers. Post­conflict truth and justice commissions and national peace and reconciliation processes require access to thorough and corroborated data of past violations, to ensure successful application of the rule of law, prosecution of the perpetrators, and reparation for the victims. Secure and effective technology is crucial in the field of human rights documentation, monitoring and analysis.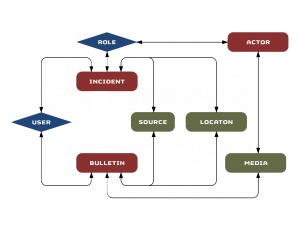 Corroborator is written in a Python/Django framework. A functional demo of the BETA version is accessible from the link on top of this page. The source code will be released under a GPL licence in mid 2014
The Corroborator project was envisioned by the Syrian Justice and Accountability Centre and developed in collaboration with eQualit.ie in 2013-2014.